Open https://www.google.com/chrome/ in any of your existing browser and click "Download Chrome" button

The "Download Chrome" button will detect ubuntu version and ask you for accepting & install. Which will download the "dpkg" installable package file.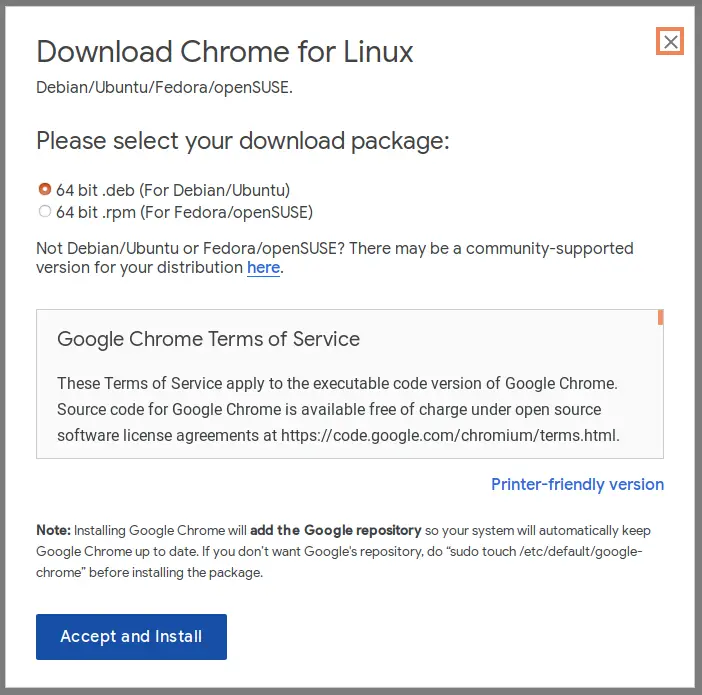 From the above, you can either choose to
Install the package using Ubuntu Package Installer from the option "Open with Software Install" which will automatically install using UI
Save to local file and install from command line.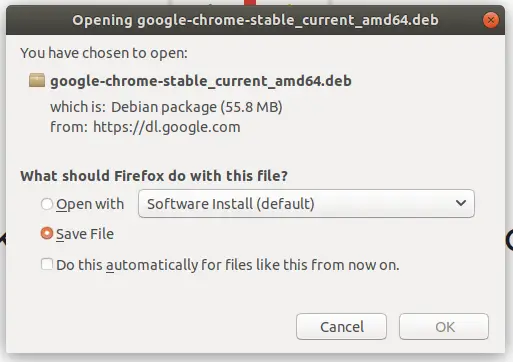 If you choose to save and install from command line, go to download directory and install as below,
 $ cd Downloads 
 $ sudo dpkg -i google-chrome-stable_current_amd64.deb